SAME DAY CROWNS IN PANAMA CITY, FLORIDA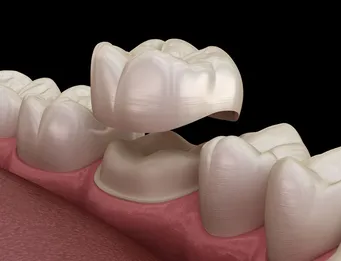 Receive a ceramic crown in a SINGLE visit!
No more goopy droopy impressions! No more 2nd visits to the dentist! No more rough temporaries! Less dental shots! All of this is only possible under the skilled care of Dr.'s Rami & Amjad Heidami and the Team at Baytown Dental Center!
PATIENT TESTIMONIALS:
"Professional, honest, caring and decent price for no insurance. Root canal and crown, in one day. Nice not to have to return 2 or 3 times to have this procedure done"
"My root canal and crown were literally painless. Plus I got it all done same day. Will definitely make them my hometown dentist from here on out"
"Jill told me all about how they can do crowns the same day with a super cool machine they have"
"I was able to get a total rebuild and crown in the same day!!"
Baytown Dental Center is the first and currently only office in Bay County to deliver same day crowns and veneers with this phenomenal new technology! There are many different kinds of scanners out there but CEREC is the original innovator of the technology and continues to be the industry trailblazer. The newest version, the CEREC Primescan, was released in February of 2019; Baytown Dental Center had it in-office in March 2019. We do not compromise when it comes to the latest and greatest for Panama City or even Bay County at large.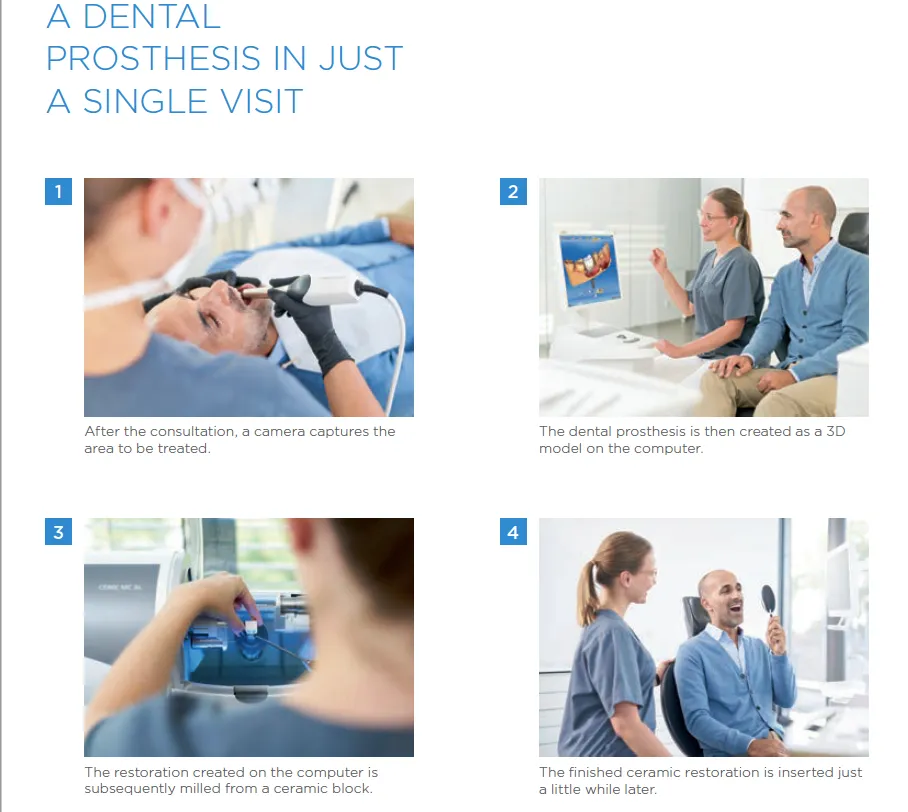 No Temporary. No Messy Impressions. One Easy Appointment.
CEREC is an advanced dental technology that is utilized for the restoration of decayed, cracked, or chipped teeth. CEREC can create full crowns, inlays, onlays, and veneers. The CEREC machine crafts a restoration in a matter of minutes. CEREC restorations are made of compressed porcelain. The most beneficial feature of receiving a CEREC restoration is that it is accomplished in one visit. In addition to the benefit of a one visit restoration, there is no uncomfortable impression material to bite on or temporary to wear.
Procedure
The procedure for placement of a CEREC restoration is very simple. The first step is to remove all decay from the tooth. The doctor will then shape the tooth in preparation to take a digital picture. The tooth is then sprayed with a very fine powder. This allows the digital camera to take an acceptable image. Once this image is captured, the tooth will appear on a computer screen in 3D. This will allow the doctor to design the restoration right in front of you. Once the design is completed, the CEREC will mill the restoration. This step takes approximately 15 minutes. You can actually watch this process if you would like. When the restoration is finished milling, the doctor will place the restoration. The entire process should take just over an hour.
ADVANTAGES WITH CEREC
1) No unpleasant impression material
Hate those goopy-droopy impressions with those uncomfortable trays? Say goodbye to biting on impression material for several minutes, having a full mouth and jaw ache. Baytown Dental Center now has a highly-sophisticated 3D camera that can capture your full mouth in seconds and then transfer this to the computer.
2) No bothersome temporary crowns
Temporary crowns are exactly what the name suggests: temporary. With CEREC the final crown is inserted directly without any temporary compromises needed.
3) No follow­up appointment
CEREC enables us to insert esthetic ceramic crowns in a single session.
4) Long­term stability
More than just a theory: With CEREC you can rely on quality that has been proven millions of times over in the practice. Furthermore, thanks to your new dental crown/veneer made by CEREC, your smile will be just as lovely many years later as it is directly after receiving the prosthesis.
We are not fooling our­ selves, of course there are better things than having a new crown inserted. But we can do something to make it as quick and pleasant as possible. Are you interested?
Ask us about getting your esthetic ceramic crown in a single visit!