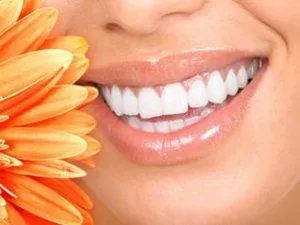 Ready To Go Whitening System - Opalescence Go
Sleek and comfortable; adapts to any smile!
Discreet, clear tray material.
Formulated to prevent sensitivity and dehydration.
No impressions, no model, no lab time; makes for a perfect gift for that special someone!
Ready To Go!
Personal Fit Whitening System - Opalescence PF
Custom whitening trays, hand-made and expertly fabricated to fit you!
Formulated to prevent sensitivity, dehydration or shade relapse.
Available in tasty flavors: Mint or Melon!
Contains prescription strength whitening solution.
Short wear time - only 30 minutes a day!
In Office Whitening System - Opalescence Boost
For a brighter, whiter smile without the wait!
Dramatic results in just 40 minutes!
Instant whitening gratification!
Perfect choice for that special event coming up that requires a bright, white smile.
Expertly formulated to decrease sensitivity and dehydration.
Includes complimentary kit of Opalescence Go for touch-ups
The touching story behind Opalescence Whitening Systems:
"Dad, I need my teeth whiter. Dad, I need my teeth whiter."
Jaleena was persistent. She would cut tooth whitening advertisements out of dental journals and leave hand-written reminders on her dad's nightstand. As Dr. Fischer's 14-year-old daughter, Jaleena was determined to keep her dad's attention focused on developing what would later be known as Opalescence.
"Be patient, love. I'm working on something," Dr. Fischer would say.
This touching story of a father working tirelessly to develop a whitening system better than any other product available is the reason Baytown Dental Center of Panama City, FL is a proud provider of Opalescence Teeth Whitening Solutions. Research, science, technology and development all go into making whitening systems, but Opalescence is the only product to have all of the above plus a dash of FAMILY LOVE sprinkled in!