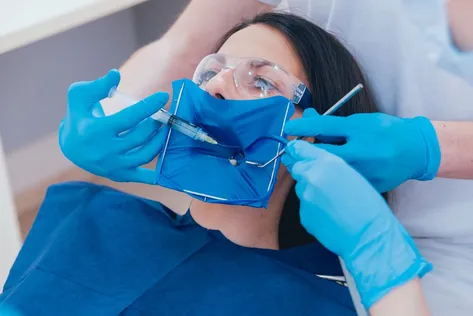 If you're experiencing tooth pain, that's a clear sign of something more serious affecting your teeth. You should never ignore tooth pain because when it's left untreated, it can develop into something more serious and will be harder to treat. Root canals are the best way to treat an infected tooth and give your tooth a fresh start!
Root Canals Can Restore Your Smile
You may have heard rumors about root canals in your life and how they're painful and scary. Contrary to the common saying, root canals are anything but painful! Root canals are designed to rid your smile of pain and can strengthen your smile again and give you functionality as well as a tooth that will remain intact for years.
When you have an infected tooth, the pulp on the inside of the tooth is infected and causes pain by irritating the nerves inside. Your dentist will first numb the affected area in order to keep you comfortable throughout the entire procedure. They will then create an opening on the top of the tooth, exposing the infected pulp inside.
Once the pulp is exposed, they can remove any of the infected material, relieving you of pain. Once the pulp is removed, your dentist will fill the inside of your tooth with a rubber-like material to stop any bacteria from infecting the inside of your tooth again. Once that's done and your tooth is cleaned, they'll cover the hole and you'll be on your way! Once your tooth is fully healed, you'll be back to normal and can go back to enjoying your everyday life without tooth pain.
Don't continue suffering from tooth pain! Find out if a root canal can help ease your pain and stop decay from spreading throughout your mouth. Contact your dentist at Baytown Dental Center in Fort Lauderdale, FL, at (850) 769-1449 to schedule an appointment and learn more about root canals today!